[ad_1]
new Delhi: The chapter on separatism has ended in the politics of India and the chapter of nationalism has been added. Therefore, there is no place for separatist education even in school books. The National Council of Educational Research and Training, or NCERT, has also removed parts referring to separatism and in its place the nationalist decision to remove Article 370 has been included.
The NCERT has made some important amendments in the 12th grade book of political science and removed the mention of separatist politics in Jammu and Kashmir. In this book, the chapter titled Regional Aspirations, it is written about the decision to remove Article 370 for the first time, while explaining about Jammu and Kashmir. In the revised book, it was said that Jammu and Kashmir and Ladakh are examples of diversity society in India. On the basis of this diversity, there are different desires of politics and development here, the wishes of which are to be fulfilled by removing Article 370.
This is a matter of new education of nationalism in Jammu and Kashmir, but what is being taught in the old book is also very important for you to know, because from this you can understand how separatism under the agenda in India Was being promoted. We have seen and compared both new and old books.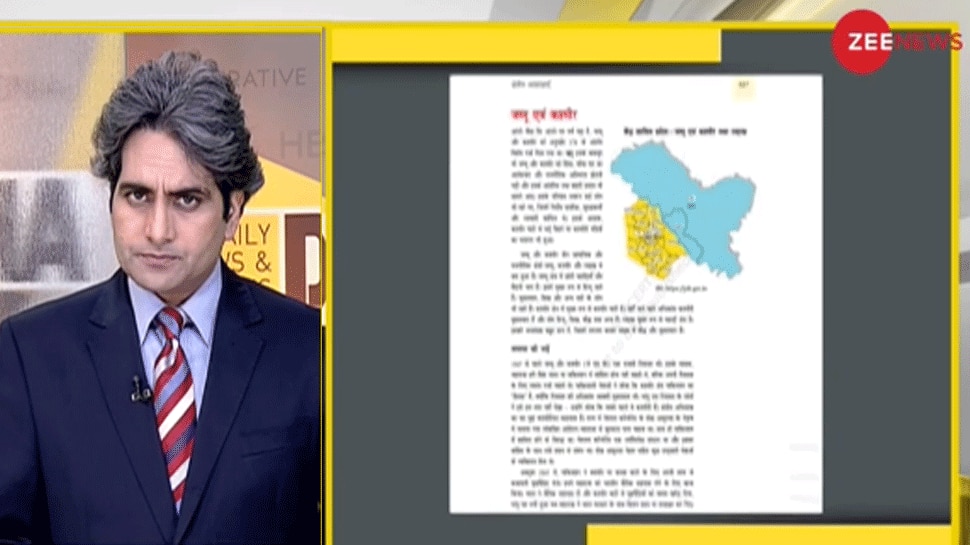 In this NCERT book of political science, it was being taught earlier that since 1989, separatist politics in Jammu and Kashmir raised its head and took many forms. There was mention of many streams of this politics in it. In which a section was written that a section of the separatists wants to make Kashmir a separate nation i.e. a Kashmir that is neither a part of Pakistan or a part of India.
What was written in the old book?
It was also written in the old book that some separatist groups want Kashmir to merge with Pakistan. It was further written that in the initial years, militancy had some support from the people, but now people are wishing for peace and the central government is talking to various separatist groups.
This entire reference to the old book has been removed from the new book. Now you think how confusion was being created in the minds of students by such things and how efforts were being made to show sympathy towards separatists. After studying the same things from schools, when students go to college and university, they start shouting slogans of freedom by getting caught in pieces of gangs.
But as Article 370 was abolished, separatist politics came to an end and in the same way now the education of separatism in schools is also coming to an end.
.

[ad_2]
Source link