[ad_1]
Islamabad: Pakistan Considering the issue of Kashmir and raising the issue of valley in the world repeatedly, conspiring against India all the time. In this episode, a big revelation has been made about how the Imran Khan government of Pakistan spent 30 lakh rupees to bring 'All Party Parliamentary Kashmir Group', a group of British MPs in Pakistan Occupied Kashmir (PoK).
Let us know that in February this year, POK was led by Debbie Abraham, MP of British Parliamentary Group Labor Party. On 17 February, Debbie was deported from India to Dubai when she came to India with her PIO Parliamentary Assistant Harpreet Uppal. It is said that India refused to grant visas due to their expired e-visas. They were told that your visa is not valid, that is why you are not allowed to enter the country.
According to reports, the very next day Debbie Abraham went to Pakistan and met Pakistani PM Imran Khan, where she received a lot of money in February this year.
Also read PM Modi's popularity increases, number of followers on Twitter crosses 60 million
ZEE NEWS has that receipt of payment, which is about the amount paid by the Government of Pakistan to the All Party Parliamentary Kashmir Group. This receipt has revealed that the Government of Pakistan paid Pakistani Rupees between 29.7 lakhs and 31.2 lakhs to the All Party Parliamentary Kashmir Group for the POK visit during February 18 to 22 February.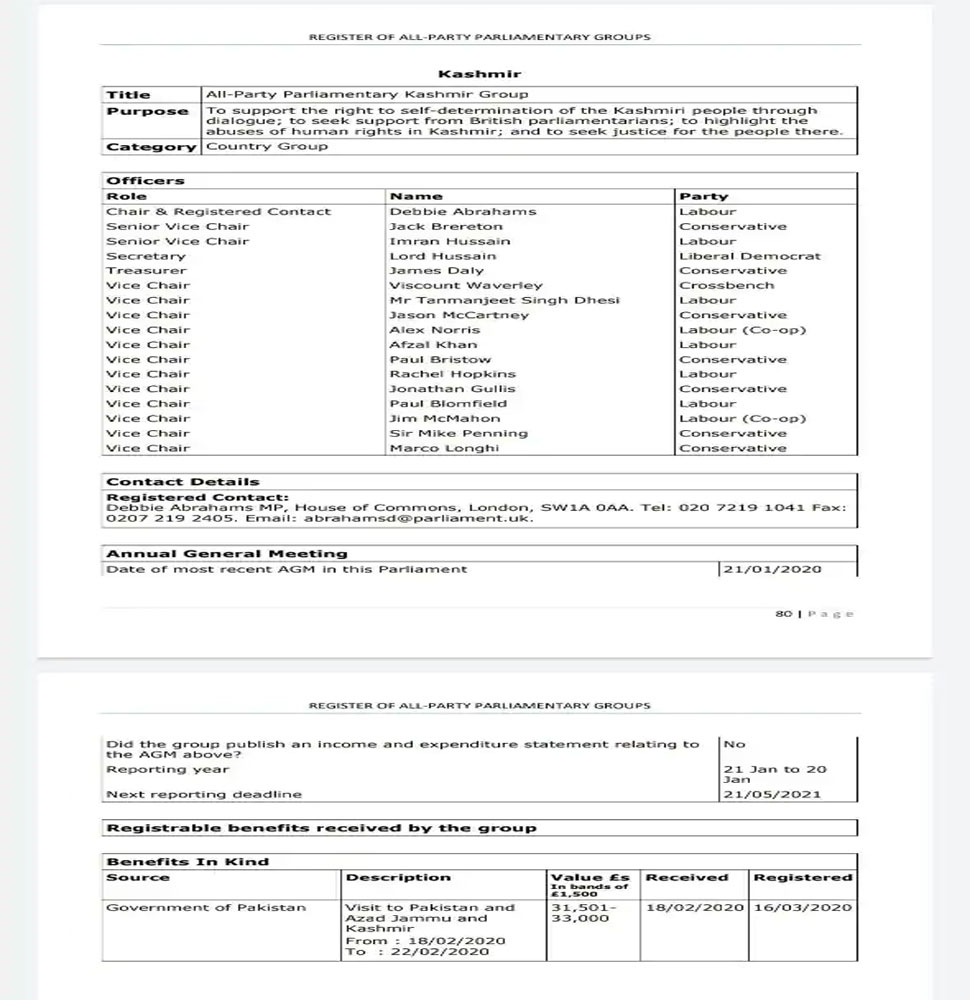 The purpose of payment of this amount was to negotiate according to this receipt to support the decision-making authority of Kashmiris themselves, seek the support of British MPs, expose human rights violations in Kashmir and demand justice for the people there.
When the Indian government refused to grant a visa to Debbie Abraham, Debbie raised questions that she had been a big critic of the Indian government for the removal of Section 370 in Kashmir. Debbie had tweeted, 'Why did the Indian government cancel my visa after granting the visa? Why didn't they let me get a visa on arrival? This happened because I have been a critic of the Government of India on the issue of human rights in Kashmir.
.

[ad_2]
Source link